Really Great Coffees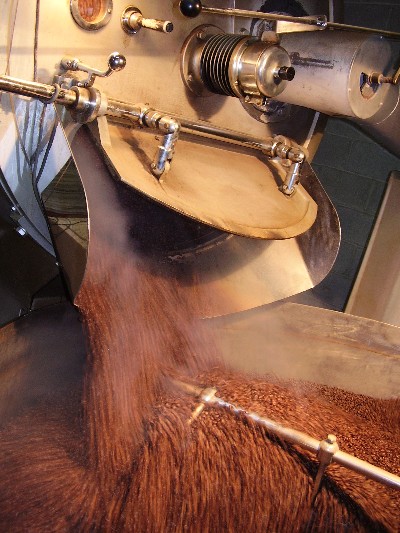 Chicago Custom Coffee is a locally owned craft-coffee roaster. We're a little too big to be a micro-roaster but way too small to be considered a corporate giant. We're a small business, with family and friends.
We're old-school kind of people, committed to traditional living and foods, including coffee and are subscribers to the idea of Craft Roasting – relying on skilled people, not technology, to manage the roasting process. A Craft Roaster pays attention to what he's doing and uses his eyes, ears and nose to help roast coffee beans; he trades some technology for skill, some gadgets for experience.

Fundamentally, roasting coffee is cooking - and we'd always rather have a skilled chef than a cool machine. Making great coffee using beans from around the world requires attention and care - roasting conditions must constantly be monitored and tuned to achieve a great cup
We're constantly sampling (both drinking and "cupping") our roasted coffees - and we roast only to order, so we can ensure a very high degree of quality, consistency and freshness at all times. Years of experience and loads of personal attention go into every batch of coffee we roast. Of course, we stand behind the coffee we roast with a no-holds-barred satisfaction guarantee.
You, the discriminating coffee drinker, are our best customer. The proof is in the cup!